Let's say you sell homemade fondant cakes online. Somebody searches for "fondant cakes" and OMG they've just landed on your site. They've clicked on one of your hot sellers and are entering credit card information before you can say 'Jack'. That lovingly baked chocolate cake with gold trimmings just flew off the shelves!
It would be a perfect world if this happens every day of the week .But enter reality. Somebody Googles fondant cakes. What happens next? They're inundated with hundreds of sites and thousands of colorful fondant cakes fighting for attention.
How do you sell yours? In other words how do you crush conversions and multiply sales without hiring an army of marketing ninjas or breaking the bank. It is simple. We'll show you how.
Here's The Secret Sauce: 6 Low-cost Marketing Strategies For eCommerce Businesses
1. Give Them A Beautiful Product Experience
According to a recent study by YouGov, 40% of consumers who said that they don't shop online expressed that they were tactile people and would like to touch a product before buying it. This is one big advantage brick and mortar stores have over their online counterparts. But you can elbow competition out of the way by offering immersive product experiences.
3 quick ways to improve product visualization:
Use the zoom option and ensure you use high-res images so they don't pixelate
If you sell clothes or shoes offer virtual try-ons of the product
Include snappy product videos
2. Gain Their Trust. (It is not easy, but isn't rocket science either)
Your customers are smart. They'll know if you treat them like leads. Treat them like intelligent human beings who've chosen your product over thousands of others. Send out personalized messages. Don't be overly formal and sound like an 18th century nobleman. eCommerce consumers mostly fall in the millenial bracket. Plan your messages and medium accordingly.
Go beyond quad segmentation, use tools and analytics to segment users based on their buying patterns, LTV(lifetime value) and social media usage details.
88% of online shoppers say that they rely on reviews before taking a call. Include product reviews, the good, the bad, and ugly to make decision making easy. There are a lot of free plugins available to include product reviews on your site.
3 ways to create bonding and build on trust value
Include in-page feedback widgets to get instant responses from customers
Sprinkle testimonials, client stories, reviews and user generated content generously across the site
Personalize your messages so they don't feel like they're interacting with a faceless stranger
3. Upsell Without Hard Selling
Do you know that acquiring a new customer can cost you 5 times more than retaining an existing one? Upsell products without disrupting the buying journey of your customer. How do you suggest an upgrade/premium product without disturbing their buying journey? Be sensitive to the price range they're comfortable with.
Clearly suggest the value they'll derive by paying extra. Empty buzzwords like 'better quality' or 'premium' is not going to convince a customer to spend extra on a product.
Be more specific. 'Extended battery life', 'extra warranty', 'ethically sourced', 'certified', 'more durable', 'chemical-free', 'handmade', are the kind of specifics that online customers would look for. Explain clearly the additional value a customer would derive by buying a higher priced product. Time your upsell. Wait for the user to spend some time on your site before suggesting an upsell.
Infact most sites promote upsells only after the buyer reaches the checkout phase so they don't distract the consumer from making a purchase.
4 ways to upsell without distracting your consumer
Always suggest highly relevant and price sensitive upsells
Place your upsell at the bottom of the page or at the checkout page to minimize distraction
Provide limited period offers to create a sense of urgency and trigger action
Reward customers who respond positively. Send them discount or gift coupons.
Checkout this cool infographic to improve CRO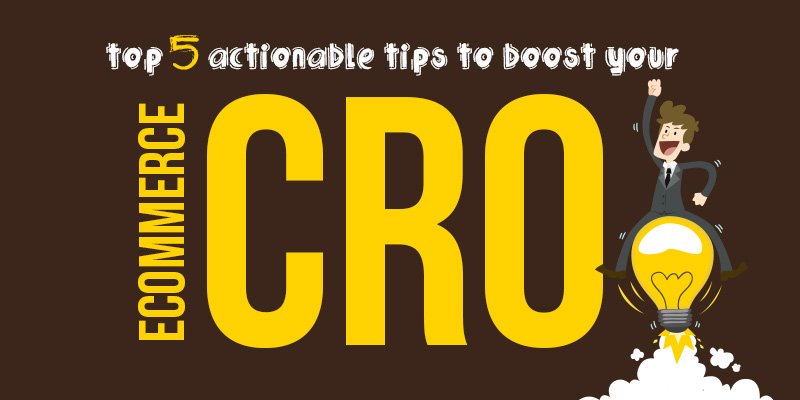 4. Reach Out To Influencers
Do you know that mom bloggers yield more power to sell baby products than celebrities? A study by Nielson reports that 92% of people trust recommendations from people over brands. Twitter reveals that more than 40% of people make a direct purchase after an influencer tweets about it.
It is the age of influencer marketing. For years marketing and brand communication was a one way street. Not anymore. People trust and take decisions based on what others belonging to their socio-economic background and demographic say. Airbrushed celebrities are quickly being sidelined by powerful mom bloggers, makeup tutors, social media icons and Instagram stars.
The best thing is that they are reachable. Send out your product as a small gift and request them to unbox it for you.
Follow them on social media and share their posts before making a pitch. Sponsor their posts and make them a part of your marketing arsenal.
2 quick ways to using influencer marketing to improve sales:
Use special promo codes for the influencer's followers. Everybody likes exclusive offers.
Provide engaging experiences by conducting fun contests
5. Launch An Instagram Store
You don't have to market your store on social media anymore. Launch a store on social media and watch busy shoppers stop by. Instagram with 200 million users actively engaging with brands everyday, is quickly evolving into an undisputed eCommerce powerhouse. And it is easy to set up.
Integrate your existing product listing with your Instagram account and start selling. Features such as Shopping Tags and drool worthy product pages make it the go-to destination for creating ready to sell shops. You can also run highly targeted ads on Instagram and strengthen your brand's presence.
3 useful tips for you:
Create a killer business bio. It is the first thing people will look at.
Stick to a particular color theme and design to improve brand recall
Use hashtags to gain search advantage
6. Go Mobile
According to Forrester's recent survey 62% of people expect a mobile friendly website. By 2021 most of your shoppers are going to make purchases through their mobiles. You are ready, aren't you? Your site is of course mobile optimized. But to offer a truly mobile friendly shopping experience you need to include a few more savvy features.
Fast-loading images, a single tap checkout process and including 'buy' buttons right below the description in the search results page will enhance the shopping experience of your consumers.
Shorten the path to checkout as much as possible. The lesser the number of steps the more people are likely to buy.
5 ways to become more mobile friendly
Add a large search box so users don't have to struggle to input information
Use dropdown boxes to make navigation easy
Get rid of small text menus and provide adequate spaces between menus and buttons
Display product pictures clearly. Allow users to zoom in or click for different views
Frontload as much information as possible in your product descriptions to minimize scrolls
You may be interested in this: Take our free conversion rate calculator for a spin